Happy Veteran's Day, 5milers!
Did you know that Veterans' Day has been a public holiday since 1939? Yep, every year (Nov. 11) we honor U.S. military veterans for their service to the country.
And in the spirit of Al King, the Kansas shoe shop owner who first suggested "All Veterans' Day," we'd like to salute all of our 5miles members and neighbors who proudly served. A handful you can find today provide services and even offer special discounts to fellow vets in the community, including: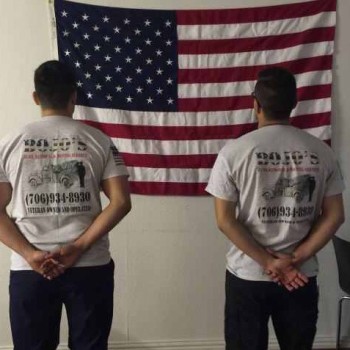 Jairud Simmons of Corpus Christi, Texas, a former Army reservist who did a tour in Afghanistan and now owns JS Lawn Services, which gives discounts to veterans, police officers, fire fighters, and other heroes
Benjamin Wilcox of Cypress, Texas, an ASE-certified automotive technician who proudly offers active duty and veteran military discounts
5miles is proud to provide a free local marketplace for our vets. Download, list or search the app for patriotic items and services in your neighborhood.
Recruiting vets? Looking for work? Use our Jobs feature.
Have a veteran's story? Share it in the comments.
Saluting Our Veterans: A Marketplace Made for U.S. Service Members