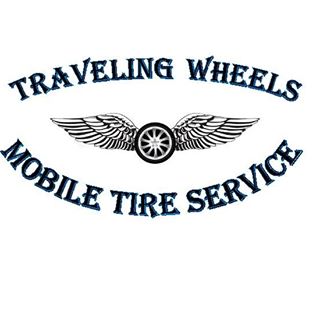 In this week's 5miles Spotlight, meet 5miles seller Errol Joyner who runs a unique tire shop, Traveling Wheels Mobile Tire Service, here in Dallas.  We spoke with him about his store and how using 5miles has helped his business grow.
How did you hear about us?
I heard about 5miles on TV. I've been using it since September 2015.
Do you sell or buy?
I sell and I'm a service provider.
What do you sell and what services do you provide?
Tires, wheels, and wheel accessories. Services: Tire install, mount and balance on sight. So if you ever need a tire replaced, we can install tires wherever you are. Home, work or even by the side of the road. We've been in business for over a year.
What do you like about 5miles?
Boosting. It helps keeps your ad fresh.
Do you have any suggestions for us?
An appointment feature would be good for businesses.
Have you tried other buy/sell apps?
Yes, but they don't have as many features. I see a lot more activity from 5miles plus, it's user-friendly.
Check out Traveling Wheels' very own virtual storefront on 5miles, or visit them on their website.
Contact them at :
Traveling Wheels Mobile Tire Service
(972) 841-1002
5miles Spotlight : Traveling Wheels Mobile Tire Service