5miles Services Channel 2018 Update

5miles is rolling out updates on the Services channel starting Summer 2018. A critical improvement is the cleanup of duplicate listings by the same provider. We also plan to provide unique insights to full-time and non-traditional service providers to help run their business efficiently on 5miles.
Here are some of the main updates you'll be seeing on the channel:
---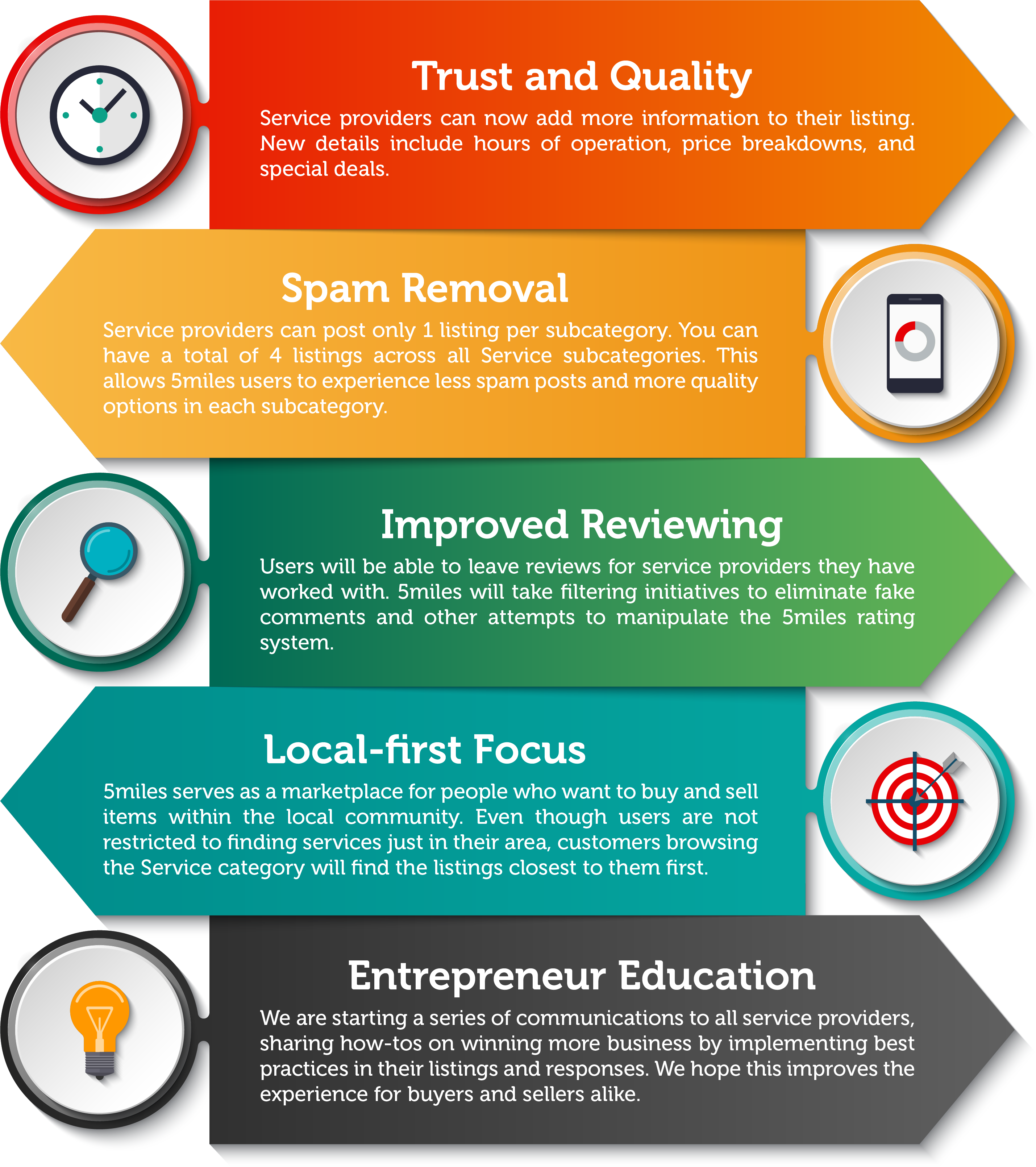 App updates will begin in Dallas, TX. We will keep you updated on when the new features will be available in your area.
---
Read our Service Channel features:
5miles Services Channel 2018 Update – A Guide for Service Providers