Services Channel Feature #1: Cleaning ft. Tranquil Home

Hi 5milers! We have started rolling out our new Services channel updates this month. To learn about the Services listing new features, read our 5miles Services Channel 2018 Update.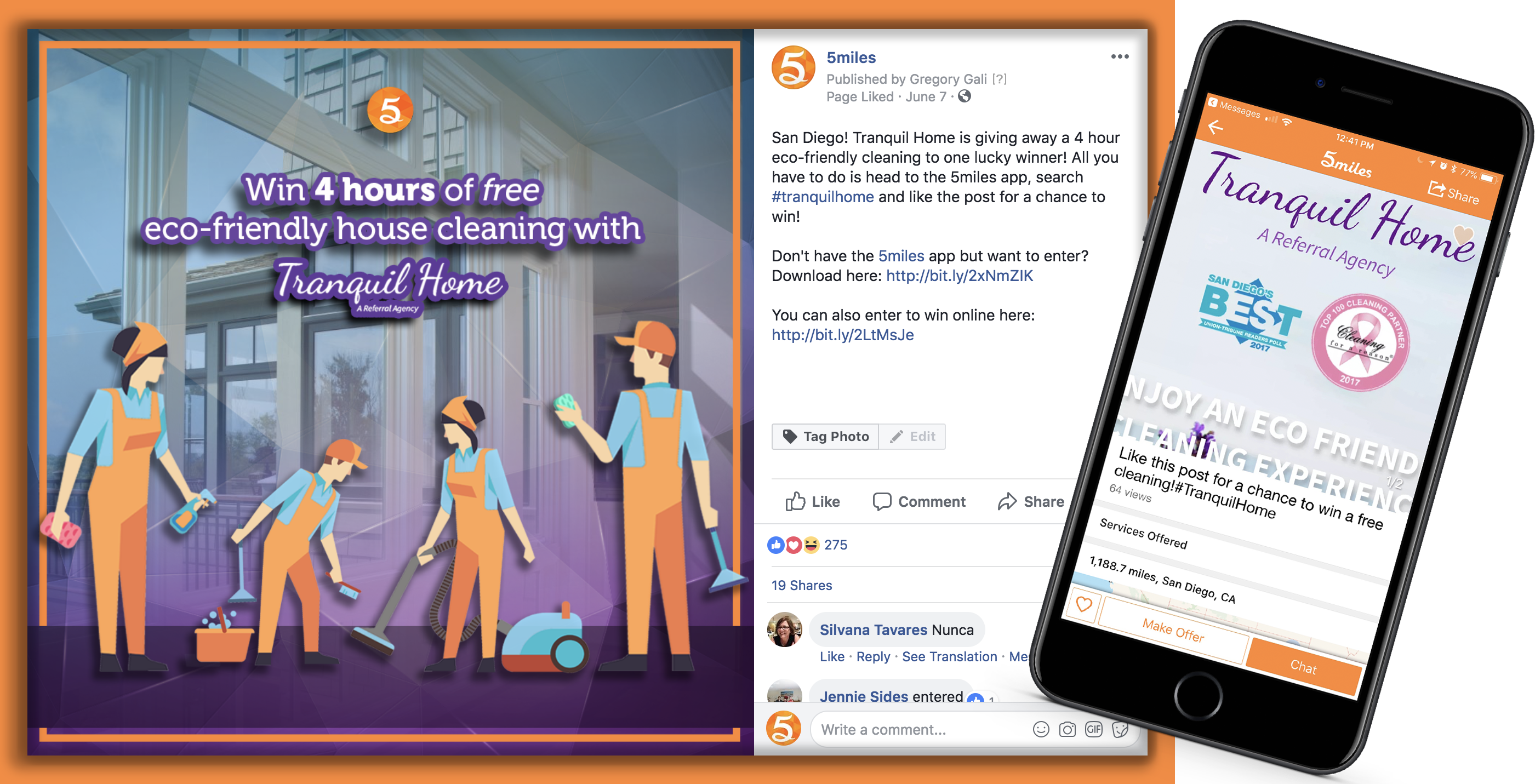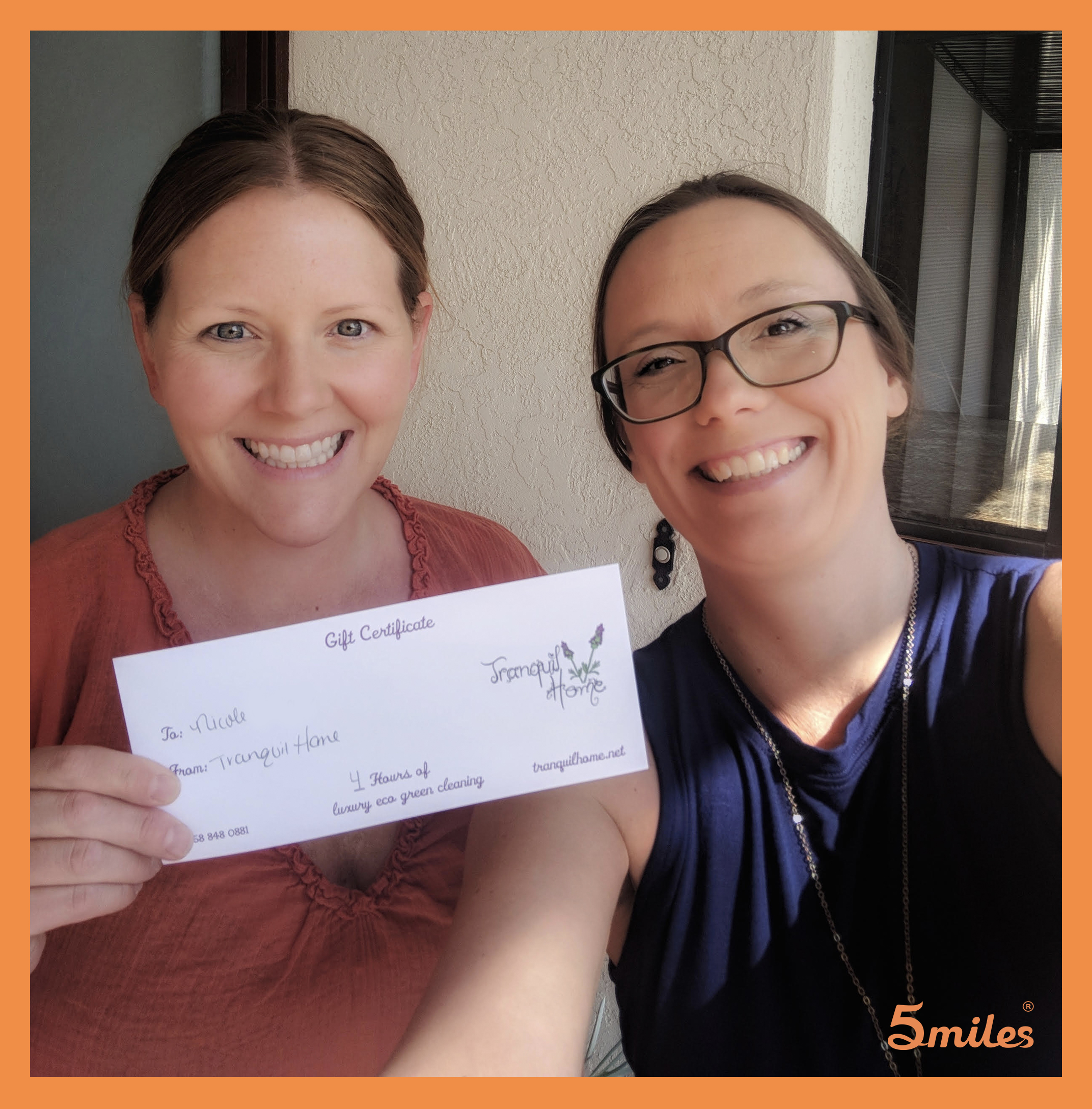 We recently ran a contest for our 5miles users to win a gift certificate for an eco-friendly cleaning from Tranquil Home. Thank you to everyone who entered! Congratulations to Nicole C. of San Diego on your four hours of free service!
Check out the Cleaning category on your 5miles app, under the Services channel. You'll discover new businesses and services around you (or in any city you search in), ready to make your surroundings fresh again.
Are you looking to grow your business? Or maybe you're trying to find more clients or buyers for your service? Post about your vocation functions on 5miles and reach new people around you!  The Services channel carries over a dozen sub-categories for your business to choose from.
Services Channel Feature #1: Cleaning ft. Tranquil Home – 5miles Blog