When it comes to one-of-a-kind finds—be it classic cars and trucks, antique furniture and décor, or vintage clothes and accessories—few local marketplaces are as rich with opportunities as 5miles. In fact, going on right now in the Dallas-Fort Worth area is our "Max Your Tax Refund" sale featuring a lot of priced-to-sell cars, furniture and other items you can find at deep discounts only on 5miles.
Without further ado, let's check out a couple in our 5miles face-off: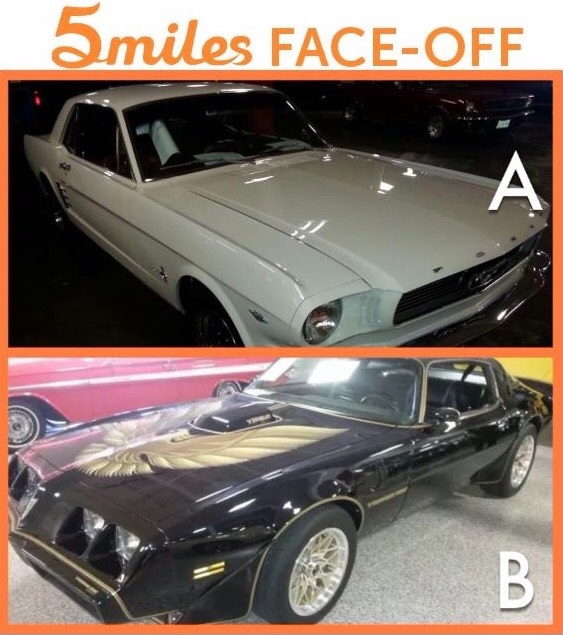 A. A sleek, stylish 1966 Ford Mustang: $9,000 (offered by Joshua Moser of Cleburne, Texas)
B. A sexy, black 1979 Pontiac Trans-Am: $27,500 (offered by Keith Miller of Lewisville, Texas)
Like what you see? Which do you prefer? 5miles has partnered with businesses across North Texas to bring app users huge savings on cars, SUVs, trucks, furniture, electronics, and more—up to $500 off already discounted prices. Just download or open the app today, and hit the Max Your Tax Refund Sale button to learn more.
But act fast, quantities are limited and the sale itself ends March 15!
5miles Face-Off: Classic Cars