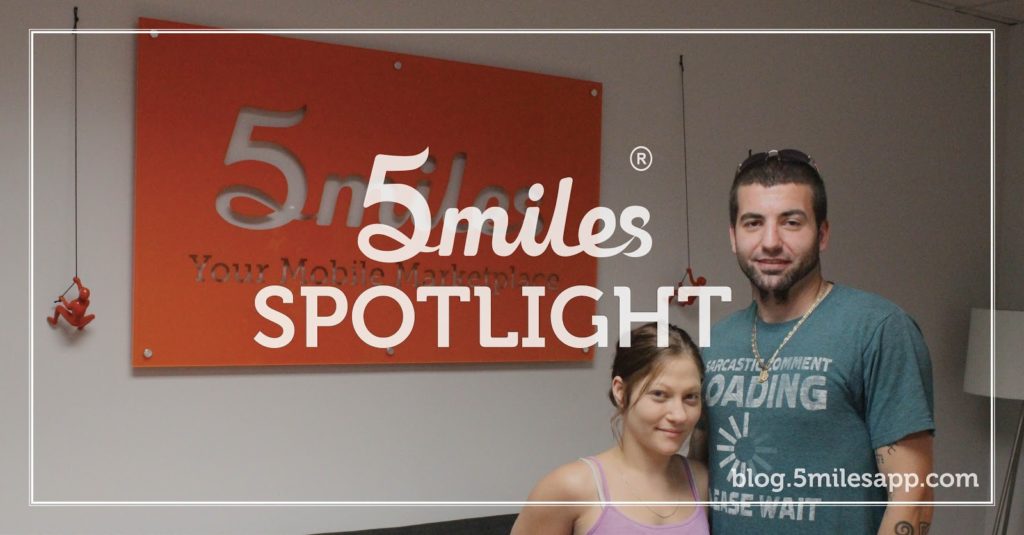 In this week's 5miles Spotlight, allow us to introduce you to 5miles sellers, Andrew Shipmen and Erica Ayles. The couple run a family-owned business in Irving, Texas: a thrift store called Curiosity Shop. We spoke with both of them about their store and how using 5miles has helped grow their business.
What is Curiosity Shop?
Curiosity Shop is a homegrown business we started, primarily selling antiques, furniture and rare finds.
How did you discover 5miles and how does it pertain to your business?
We randomly discovered 5miles on the App Store but soon found it to be the most useful, consistent app of its kind.
That's awesome! So do you use 5miles mostly for selling or for buying, too?
We use it for both. We initially only used it for selling, but now it's pretty even.
Are there any tips you can give to other sellers?
If your items aren't selling, try taking another picture (or pictures) and use different angles. We've seen that sometimes a different perspective helps get buyers interested in your product.
Any tips you would give to other buyers?
Negotiate the price to what you're willing to pay but don't try to "lowball" the seller. Communication also is key with buyers. Try to keep good communication and a good rapport on the app.
__
Check out Curiosity Shop's very own virtual storefront on 5miles, or visit Andrew and Erica directly at:
Curiosity Shop
Hours:
Monday-Saturday, 10 a.m. – 6 p.m.
Sunday, 12-4 p.m.
5miles Spotlight: Andrew Shipmen & Erica Ayles