Reader's Digest recently gave us a shout out! We were listed as one of the top easy ways to sell your stuff online. Here's what they had to say:
"Craigslist meets Next Door is how Lucas Lu, PhD, founder and CEO of 5miles describes this app and website. "With the 5miles app, you're dealing with real people in your community who have been verified by us and rated by users," says Lu. "It's a peer-to-peer marketplace where both buyers and sellers can review one another, where user safety and security are our top priority." The seller can upload photos or even a video with audio to describe the item. The app features a "Safe Exchange Area Locator" that helps buyers and sellers find nearby police stations for transactions. But if you're still not feeling that neighborly vibe you can use the online payment option and offer shipping options. Another bonus is the site also allows user to find or list garage sales, local services, housing and job listings all within their neighborhood."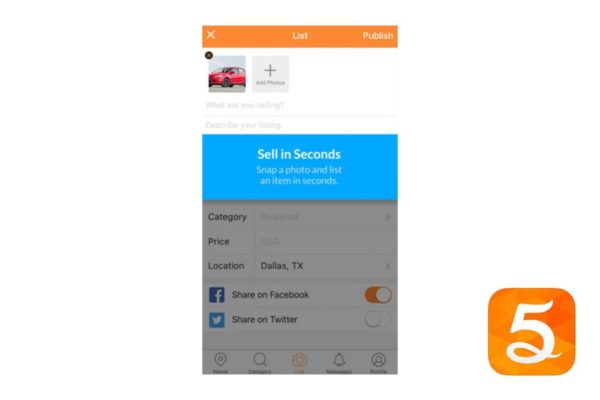 Check out the full article here.
Reader's Digest wants you to forget yard sales!