"It's easy to fall in love with 5miles." So says Dennis Dalton, the newest addition to our "Awesome Experience Team," which works around-the-clock to monitor listings on 5miles.
Every day millions and millions of people use online marketplaces to buy and sell items and services in their community. Dennis, for his part, works with buyers and sellers alike to ensure a safe, secure, satisfying 5miles experience, day in and day out.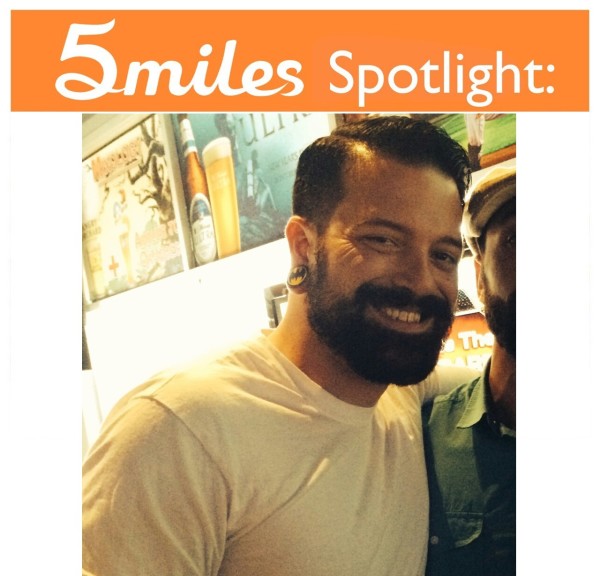 Tell us a little about yourself.
I was born in Dallas, and a couple of years later moved to Daytona Beach, Florida, where I grew up. I came back to Texas to attend college at Texas A&M University in Commerce.
What did you study in school?
Curiously enough, I studied Wildlife & Conservation Science, minoring in Ecology and Evolution. After finishing school, I traveled around the U.S., learning new things and meeting different people.
What was your most interesting journey?
Probably when I hiked the Appalachian Trail, an eight-month trek. I left Springer Mountain, Georgia on March 1, 2011 and, 2,180 miles later, climbed Mount Katahdin, Maine on August 19.
What brought you back to Dallas?
I moved back a few years ago to be closer to my family and to explore new opportunities. Since then, I've worked with the Department of Education and in college alumni engagement.
What do you like best so far about 5miles?
It's easy to fall in love with 5miles. The culture that 5miles is cultivating is based on user safety, simplicity, and authenticity. Users are verified, so you know who you're operating with. It has never been easier to list something for sale. It is the most user-friendly e-marketplace that exists today. I have personally sold a few unneeded items, and had GREAT experiences, every single time. You're not faced with the scammers, spammers, and fakes that you get with that other guy's list.
—
We welcome and appreciate feedback from 5milers, buyers and sellers alike. If you've had an awesome experience or success story using 5miles, feel free to share it with us in the comments.
5miles Spotlight: Our Awesome Experience Team Just Got More Awesome