MUST SELL ITEMS OF 2018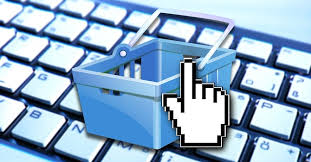 The following are 5 trending products that are likely to be sought out and see some awesome sales this new year!
Phone Accessories
The phone accessories industry has been growing for years. It's estimated that by 2022, phone accessories should see about $107.3 billion in sales. Phone cases, grips, screen protectors, repair kits, chargers, and earphones all rank high in popularity.
Athleisure
Athleisure is one fashion trend that's here to stay. Athleisure is active or workout wear worn as an everyday look rather than for athletic purposes. In this category, you can sell things like sweatshirts, pants, leggings, sports bras, tank tops, etc…
Everything VR
Virtual Reality has really picked up steam. From gaming headsets and goggles for watching videos, VR is becoming a common part of our lives. With new and exciting technology, the demand is high.
Backpacks
Backpacks come in handy year round. However, in August, when the back-to-school season starts, you can generate some amazing sales.
Makeup brush cleaners
Over 61% of women clean their makeup brushes less than once a month. What are the biggest challenges? They take too long to clean, they don't know how to clean them, or they don't know how to clean them. Fortunately, there are now makeup brush cleaners that simplify the cleaning process and allow for regular brush cleanings.
Keep these products in mind when you're trying to figure out what to sell this year!