On Thursday night, the Dallas Mavericks hosted an Official NBA Draft Party at Canton Hall, presented by Budweiser. The night included appearances from the Mavs ManiAACs, Dancers, the Mavs Gaming team, and special visits by Dallas Mavericks Dennis Smith Jr., Dorian Finney-Smith, and Mavs legend Derek Harper.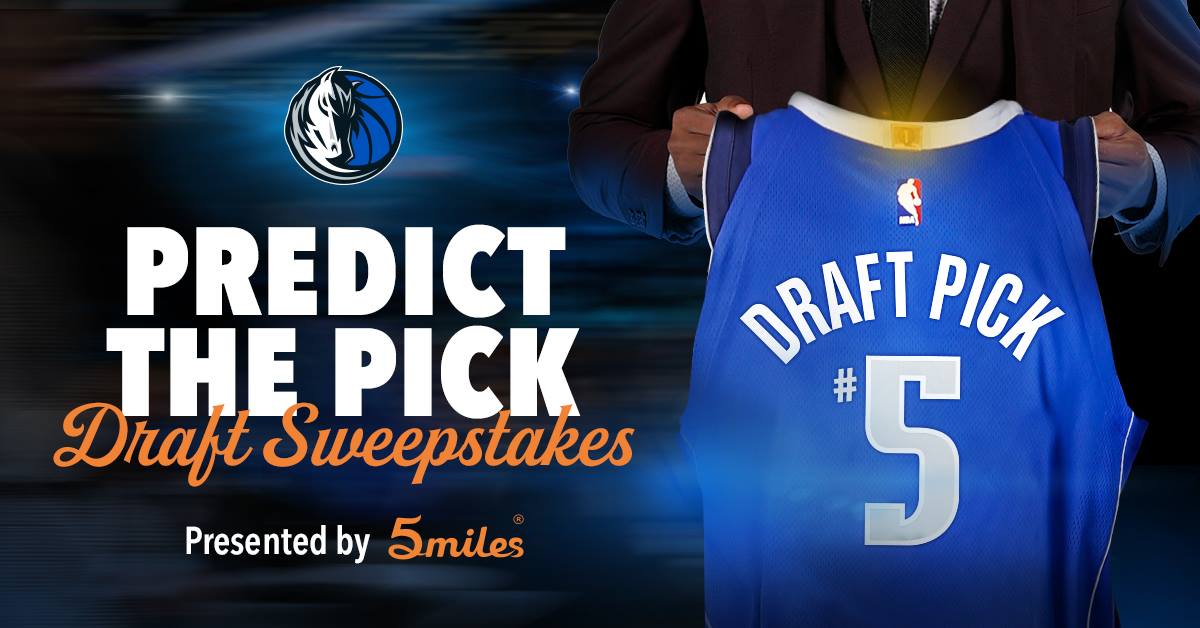 5miles co-hosted this year's "Predict The Pick" NBA Draft sweepstakes. Thank you to everyone who entered! We had over 8,600 people view the sweepstakes with 602 entries over 10 days.
On Friday morning, we joined the Mavs at the home team's Post-Draft Press Conference to greet the winners of the sweepstakes, Nevin Merchant and Samir Basaria (pictured below). The live press conference featured the Mavs top pick, Luka Doncic, and 33rd overall pick, Jalen Brunson.
After the conference, winners Nevin and Samir got a quick photo op and an in-person autographed jersey from the Mavs new #77, Luka Doncic.
Dallas Mavericks NBA Draft Party and Press Conference 2018