We love boats.
"Who wants to buy a boat? Message me if you would like more information."
So read a Facebook post from a friend of mine and her husband. My response: "You should list it on 5miles."
But, honestly, how many people actually list large-scale, high-dollar items like boats on 5miles? The answer, it turns out, is a lot (even—and especially?—in the off-season). Don't believe me? Well, here we go then with another 5miles Face-Off: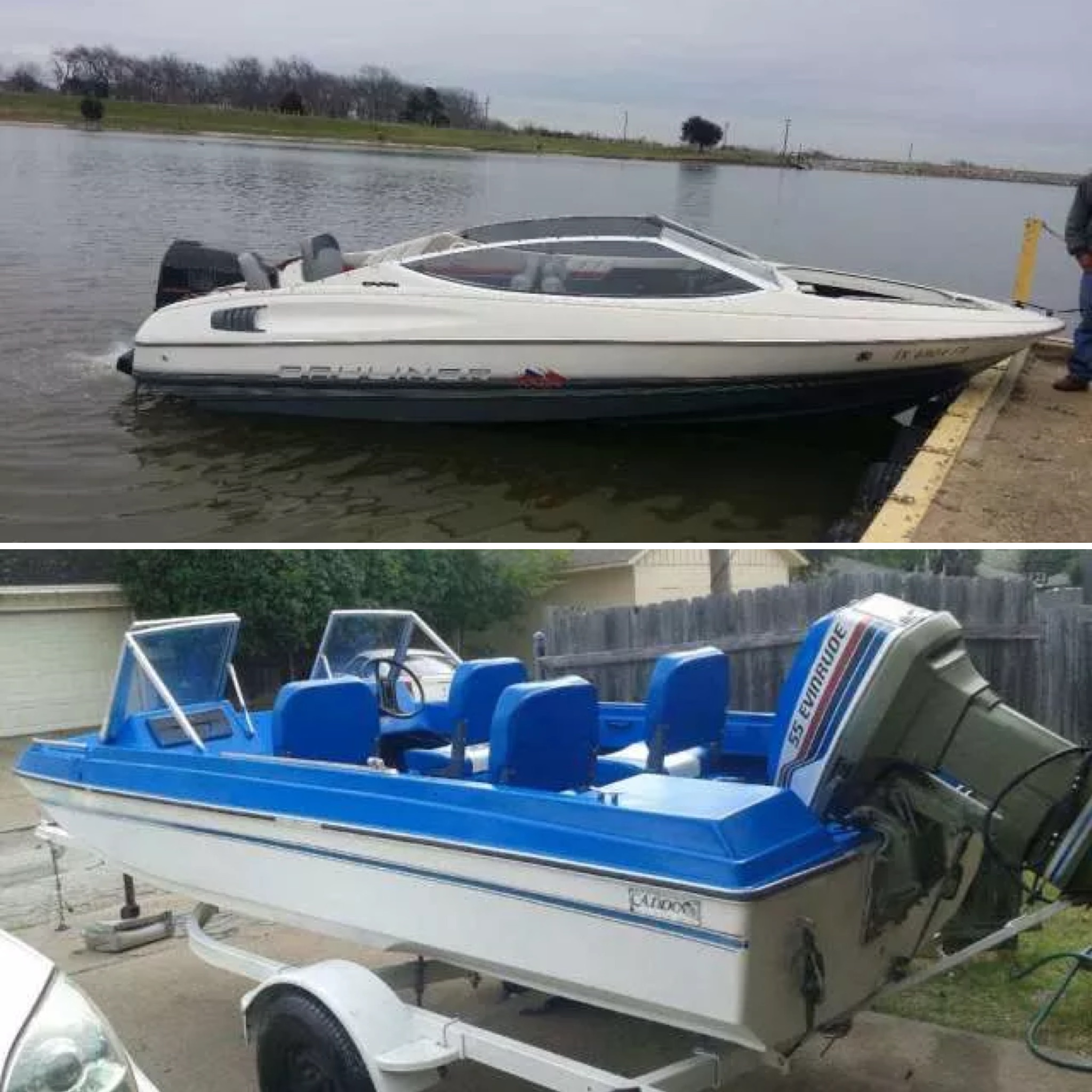 1990 Bayliner boat with trailer: $3,000 (offered by Junior of Waxahachie, Texas)
1977 Caddo boat, fully reconditioned: $3,200 (offered by Christina O. of Carrollton, Texas)
The truth is that 5miles has plenty of boats and accessories, equipment and more listed at any given time on our mobile marketplace, in cities and towns all across the country. And now may be the perfect time to get the boat of your dreams at a fantastically low price, right in your neighborhood. Just download/open the app, and search for "boats" in the Sports & Outdoors category.
Oh, and don't forget our Services side for local resources on everything from boat repair to swim lessons to water rides and party rentals and much more.
Happy fishing!
5miles Face-Off: Boats, boats, boats