Hey ladies! A colorful Tory Burch or a classic Michael Kors – which designer bag would you like the man in your life to give you for Christmas?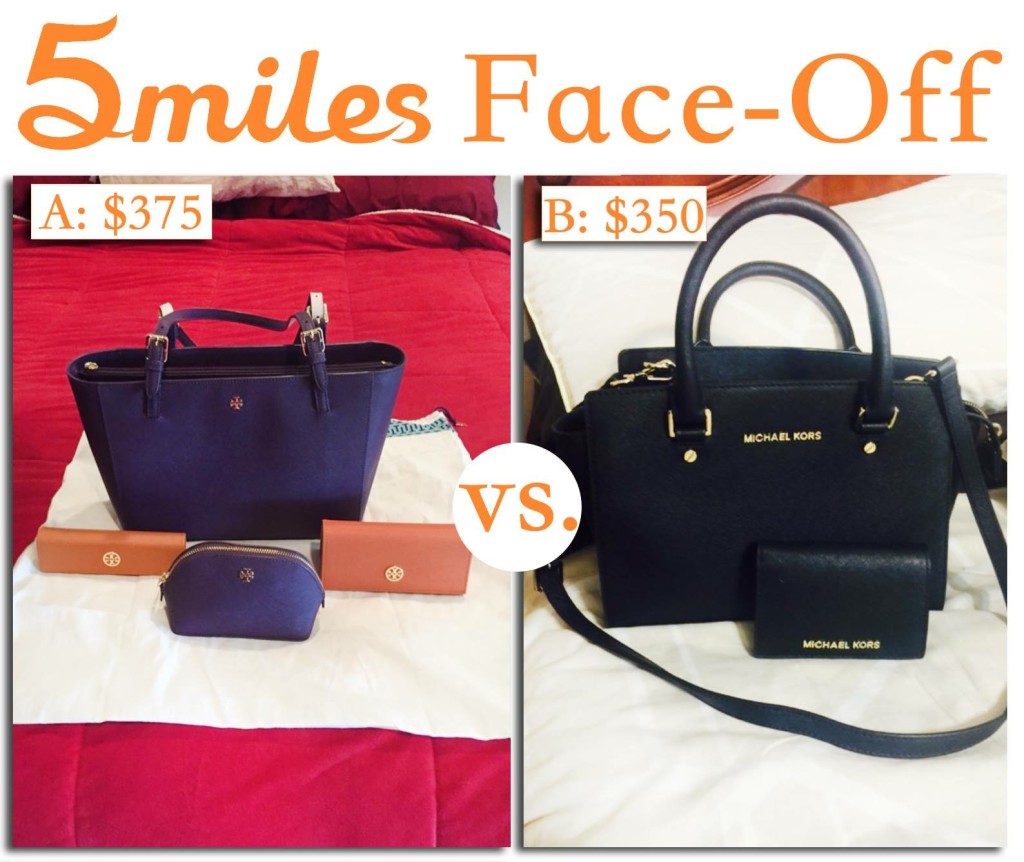 A. Tory Burch purse, now priced at $320! (seller: Cynthia of McKinney, Texas)
B. Michael Kors set (seller: Andrea of Carrollton, Texas)
Ladies and gents, if you're struggling to find the perfect gift for the fashionista in your life, look no further than 5miles' mobile marketplace. We have countless items close to home and at terrific prices guaranteed to save you money while putting a smile on the recipient's face.  
#giveaguyahint
5miles Face-Off: Pick a handbag, any handbag