Happy Birthday 5miles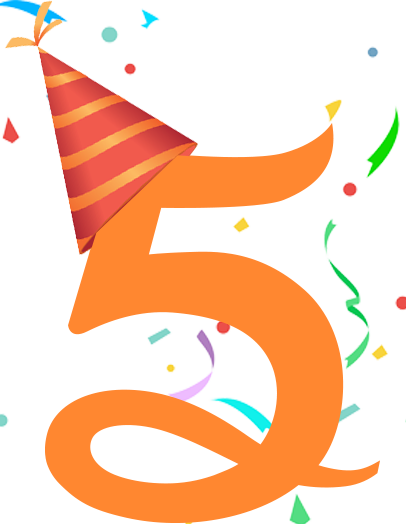 5miles is celebrating our third anniversary! We have revamped 5miles.com with features previously available only on the app. 5miles is now one of the nation's largest mobile marketplaces with more than 13 million registered users. We are excited about our new partnerships and marketplace enhancements as we take on 2018! 
We have just introduced a new Community channel. This is where users can access things like pet adoptions, nearby yard sales, volunteering opportunities, and more.
New Partnerships 
Petfinder, the largest pet adoption website, is one of 5miles' newest partners. The 5miles app dynamically incorporates Petfinder's local inventory in real-time.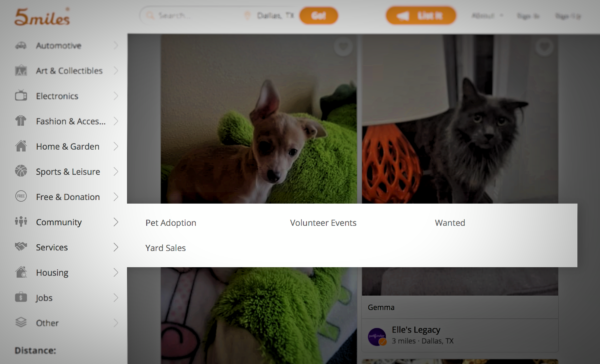 You can find Petfinder's verified listings in the Community channel, under Pet Adoption. We hope the new features create a fun, safe, and easy way to find your new furry friend(s)!
5miles has also partnered with The Salvation Army. 5milers in the southern territory will be able to see items from the Family Stores & Donation Centers in their area. Within the Community channel, users will find a dedicated "virtual storefront" of items for sale at Salvation Army stores nationwide.
At the beginning of this month, 5miles signed a multi-year deal with billionaire entrepreneur, Mark Cuban, and the Dallas Mavericks. This partnership includes an exclusive spot on the Mavs jersey, co-hosted community outreach events, and the opportunity for the Mavericks to become the first team in the NBA to accept various forms of cryptocurrency. (Read our blog about it here)
Real Items, From Real People, in Real Time
The 5miles app is the first of its kind to offer users a full-category, hyper-local marketplace experience with access to various goods as well as services, housing and jobs.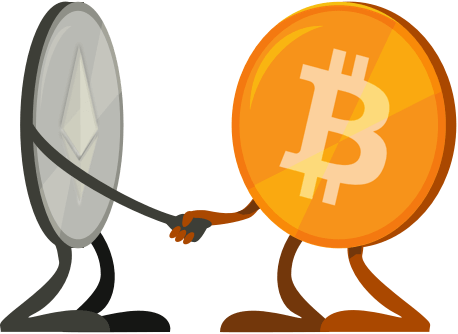 With nearly $100 million in funding raised, 5miles is ready for exponential growth in 2018. The first real-world use of blockchain technology in the peer-to-peer marketplace space will be released this fall.
As a part of our expansion, Maggie Guan has joined the 5miles team this month as the company's new in-house general counsel. She has 15 years of experience advising on private equity transactions, cross-border mergers, and regulatory and compliance matters in areas such as Hong Kong and New York. She also will serve as a legal advisor to CyberMiles.
Read the full press release here and visit 5miles.com to experience our new tools.
Celebrating Our Third Anniversary With New Partners and Features