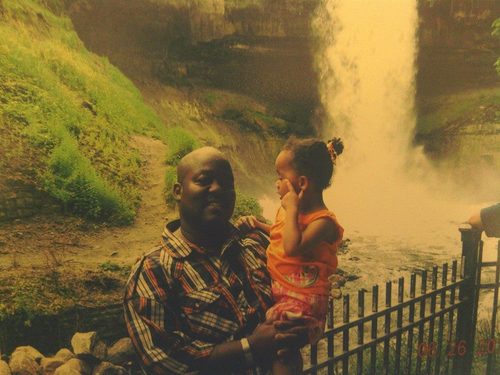 Terrance Darby is a Dallas user who was excited to share his story of finding a great deal on 5miles.
This father of two, electronics enthusiast, and deal lover was fed up with Craigslist. Worried about giving out too much private information, when he did message sellers they often didn't get back to him.
That's when his sister happened to mention this new app she found called 5miles.
We caught up with Terrance after he had made a purchase on 5miles. Here is his story.
The phone I wanted was over $400 in store and the one I bought from 5miles was only $200. It's the same phone and brand new — I mean, you can't beat that! The seller bought the phone for her daughter who ended up getting a new phone from her father so she couldn't use it. As it was past the 30 day refund period, she wasn't able to get a refund so she put it up on 5miles.

I'm a person that's shopped on Craigslist and to me, 5miles is better. Not only is 5miles in an app form, but it's more user friendly. I think that once people actually start seeing it — being able to have it jump right out of their hands right there and then, they'll use it. Right now the average person wants to be able to go on Craigslist and see something, but look at the process they have do to go see it. Now go pull up the 5miles app and go see. See how much easier that's going to be?
We couldn't agree more Terrance, and happy we could help.
Got your own story of how you made money on 5miles? Did you manage to discover that perfect item you were looking for? We want to hear from you!
Find us on Facebook or Twitter. You can also reach us by email at hello@5milesapp.com. Tell us your story and you could be featured in the next edition of 5miles User Stories.
Thanks Terrance!
5miles User Story: Terrance Darby