It's been two months since we've last updated the app, and boy is this a big one. Don't worry the wait was worth it.
We've added a bunch of features to make the app safer and easier to use. And one huge change that will make your life better in a bunch of different areas.
Curious? Take a look at these new features in 5miles 3.2
1. Services, Housing, and Jobs with 5miles 3.2
So we beat Craigslist by making buying and selling second hand easier, safer, and more fun. But we didn't rest at that.
Now you can find the perfect professional to clean your home or tackle that renovation. Property owners can list their apartments for rent or houses for sale. And you can also find the perfect job, whether it is a full-time gig or short-term task.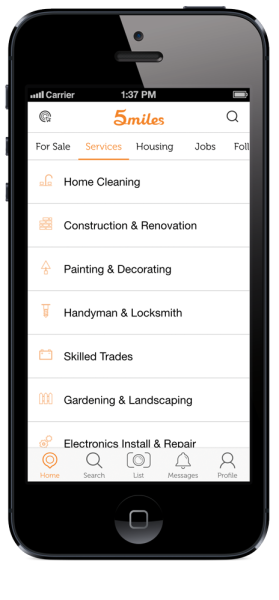 All these new categories are backed by the same features you've come to trust in 5miles. Snap a picture and list in seconds. Use your phone's location to find great listings near you. And check user reviews and profile verifications to deal safely.
2. Set your location by zip code or GPS
Maybe you like to keep your GPS off. Or maybe you want to shop near your home while you're away for a short time. Whatever the reason, now you can set your default search location by entering your zip code.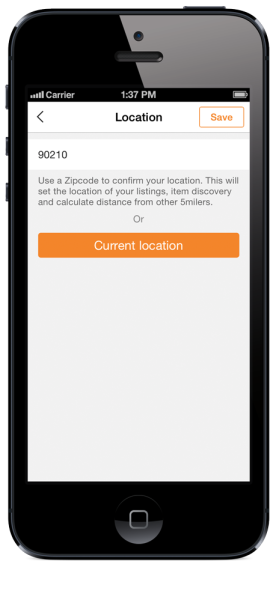 Just head over to your profile and click Edit Profile. From there you can set your location to any zip code you want, or return to having 5miles track your current location.
3. Reply to reviews with 5miles 3.2
We know it is important for potential buyers to hear both sides of the story. Maybe there was a misunderstanding during a trade. Or maybe you just want to say thanks to a great review!
So now you can leave replies to previous comments.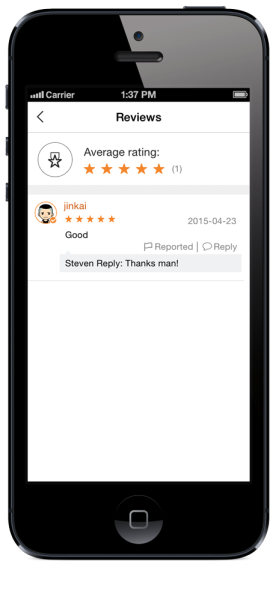 Check out all your reviews inside your profile. From there you can click the Reply button on each review to leave a comment in reply. You can also report harassing reviews by clicking on the Report button too.
Take a moment to head over to the Apple App Store or to Google Play for you Android users, and tell us what you think of the new version. Leave a comment below or find us in Facebook or Twitter and give us a shout.
Top 3 New Features in 5miles 3.2