Looking for a new way to expand your business? You've come to the right place! 5miles is here to help. We have experience partnering with many local car dealership businesses.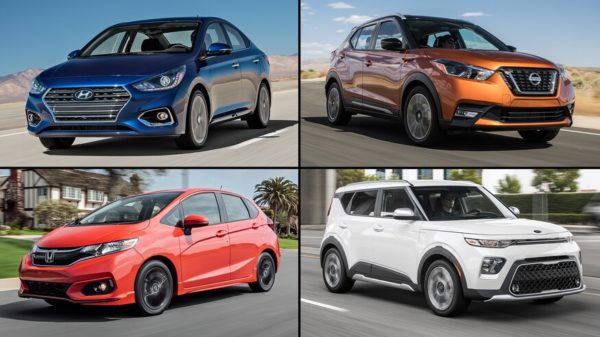 Due to popular demand, we have decided to upgrade 5miles' memberships to include two distinct plans. The Car Membership will be for Cars & Trucks, RVS, Campers, & Trailers, Motorcycles, and Buy-Here-Pay-Here members. The Auto Parts Membership will be for members that sell Auto Parts, Wheels, and Tires.  
Why should I join?
If you decide to subscribe to our Accelerator package, you'll get a lot more features! You can list as many cars as you want and because we know more photos = more chances of selling a car. You get up to 32 photos per listing! To make it easier for you to upload your photos to your 5miles account, Accelerator offers automated upload directly from your inventory.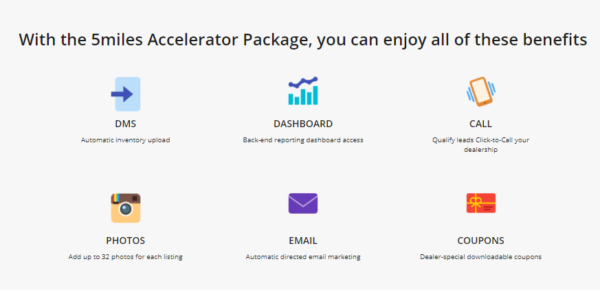 A couple of our DMS partners are listed below:
Additionally, you also get a click to call feature since calling prospective customers can increase your close rate. With this feature, shoppers are able to call you directly from your car listing page on 5miles. We also provide the status of how many percent of people are looking for cars before they go to your dealership. 
However if you decide to stick with our Membership package, you can still post up to 32 photos. Remember, posting photos is extremely important since we provide a platform for you to increase your traffic and it creates more searches for your dealership.
You can learn more about our memberships and purchase them right here: https://www.5miles.com/membership
How do I join? 
You can join by going to the 5miles App > Profile > Membership or purchasing from the link listed above. 
To find out more regarding pricing you can contact us at william@5milesapp.com or fill out our service inquiry on the Accelerator Package landing page, the Accelerator Package service pricing depends on the dealership size. 
Happy selling 5milers!
Partner with 5miles' Car Dealerships