The holidays are right around the corner, and for many friends gathering and co-workers celebrating that signals one thing: the White Elephant gift exchange. It's a format, like "Secret Santa," that office parties and others have adopted over the years to make it easy, fun and inexpensive to snag a truly memorable gift.
This year 5miles is happy to jump on the bandwagon.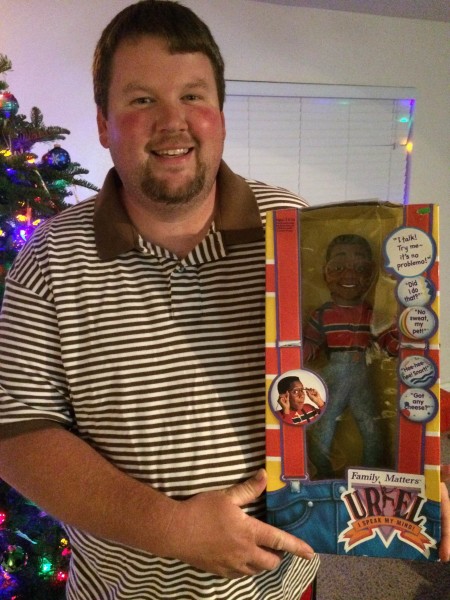 One 5miler, Tim West of Haltom City, Texas, is using our mobile marketplace to sell a variety of collectibles, including an original, unopened talking Steve Urkel doll. (Family Matters, the '90s sitcom, remember that?!)
Unique, specialty gifts can be hard to come by, which is why the 5miles app may be your best source for those one-of-a-kind gems that will make you the envy of any White Elephant party.
Happy holidays!
'Tis the season for White Elephant gift exchanges