On Aug. 24, 2018, 5miles joined the The Tech Titans Awards Gala, a black-tie event celebrating the achievements of cutting-edge leaders from thousands companies whose ideas have elevated technology in North Texas. The prestigious annual contest recognizes outstanding information technology companies and individuals in the North Texas area who have made contributions during the past year locally, as well as to the technology industry overall.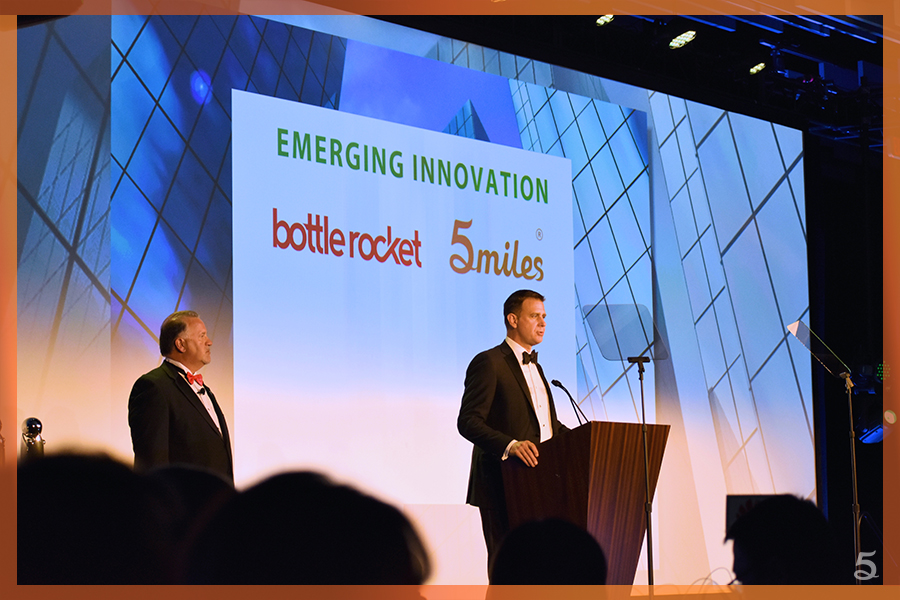 5miles was nominated as a 2018 Emerging Company Innovation Award finalist. In early August, we joined the Tech Titans at the Innovation Finalist Luncheon to make our case for the award. Even though our team didn't take home the award, we are glad our partners at Bottle Rocket earned the win! A big thanks to Bottle Rocket for supporting 5miles during their acceptance speech and thank you to Tech Titans for hosting us!
The Dallas Business Journal profiled the finalists ahead of the Tech Titans Awards Gala and we talked to them about our promise of safety and innovative edge. Read the interview featuring 5miles Vice President of Communications, Mark Brinkerhoff, on bizjournals.com. 
This slideshow requires JavaScript.
Tech Titans Awards Gala 2018 – 5miles Blog