Ever read the lifestyle blog, Modern Mom Life? Do you follow Michelle on Facebook? Twitter?
If you're a busy mom (and, honestly, which mom isn't?), you'll find excellent tips and techniques to keep your life—and sanity—in check, including 35 Spring Cleaning Tips.
House
– Remove adhesive sticker residue left behind when a price tag is removed.
– Clean grimy fingerprints off the computer keyboard.
– Clean black scuff marks off the walls.
– Clean scuff marks off the baseboards.
– Remove paint splatters on baseboards and trim before it dries.
– Clean finger and hand prints off banisters.
– Clean black soot marks off tile around the fireplace.
Kitchen
– Remove hard water stains from the water dispenser on the fridge.
– Remove hard water stains from the inside of a teapot or kettle.
– Remove food stains on the inside of plastic containers.
– Remove caked on food and splatters in the microwave.
– Clean the inside of the oven, including the glass window.
– Remove scorch marks from pots and pans.
– Clean coffee and tea stains from the inside of white mugs.
– Remove the tarnish from silver.
– Clean sticky grease off the range hood.
– Clean the burner on the coffee pot.
– Remove coffee, tea, and food stains from white linoleum.
Bathroom
– Clean soap scum off showers and baths.
– Remove hair spray residue from countertops, floors, and hair accessories.
– Remove hard water build up from faucets and shower heads.
– Clean up make-up spills on sinks and countertops.
– Give new life to white grout lines.
Playroom
– Make sneakers, running shoes look new again by cleaning the dirt, scuff marks on the rubber areas.
– Remove permanent marker from many surfaces.
– Clean grass stains off the rubber on tennis shoes.
– Wipe crayon marks off walls and tables.
– Remove scuff marks on bicycle helmets.
– Get rid of grime on the sole of flip flops.
– Clean kids' toys.
– Make dry erase boards and chalk boards look like new.
Outdoors
– Wipe down outdoor furniture to remove dirt and pollen.
– Remove residue from barbecue grates.
– Clean the inside of a plastic cooler.
– Clean mildew on the sides of the pool or hot tub.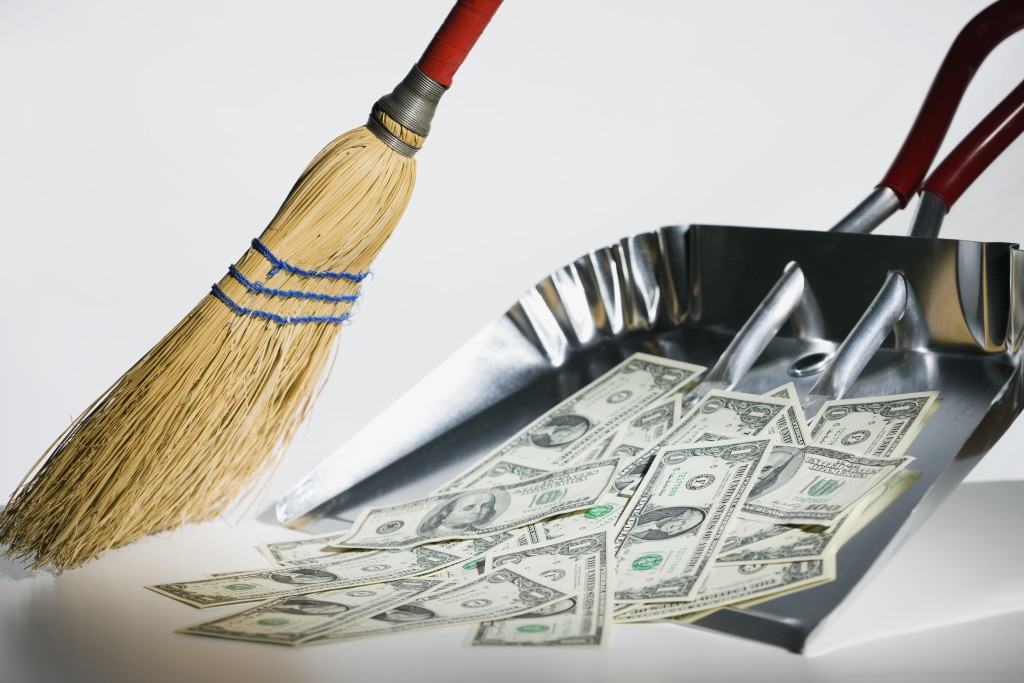 If decluttering is more of an issue, look no further than 5miles. Let our mobile marketplace help you sell (or donate!) unwanted items that not only can clear your house and mind, but also can put a little extra cash in your pocket.
Happy cleaning!
Spring Cleaning: Decluttering made simple, easy