Designer Goods: Faux or Fabulous?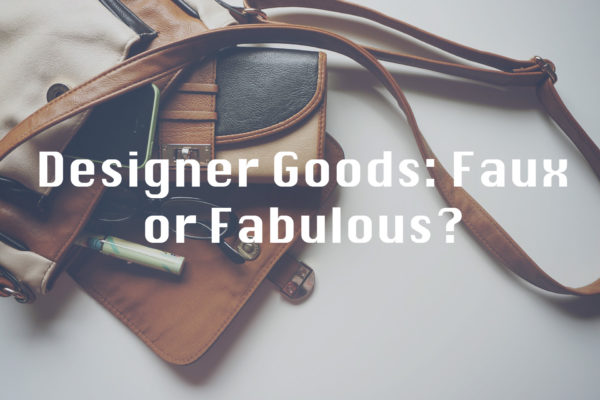 There's nothing quite like the thrill of finding a designer handbag for a bargain. As any fashion enthusiast knows, approaching these finds with a wary eye is crucial. It's always good to know what you're looking for when verifying the authenticity. Here are a few key points to keep in mind when shopping to help ensure your items are the real deal:
Research your item
Take time to look up your item online. Review online picture guides, like PurseBlog, regarding what authentic merchandise looks like versus replicas.
     2)  Inspect your item
When you meet the seller, make sure to examine the item and ensure that it matches up with your research. Do not be afraid to ask to inspect the item before completing the purchase.
     3)  Trust your instincts
Always remember, if something doesn't feel right, do not follow through with the transaction! Sometimes if something is too good to be true, it likely is.
Happy shopping, fashionistas!
For more tips or ways to figure out if your item is the real deal or a replica, check out PurseBlog
Sarah Apaliski
Contributor
Designer Goods: Faux or Fabulous?