It's not every day we come across a beautiful, limited edition Alfa Romeo Spider Veloce—akin to the one so iconically featured in the impossibly cool world of James Bond. (No wonder Road & Track recently included it among the coolest cars the world's coolest cinematic spy drove that aren't Aston Martins.)
Well, it looks like a 5miler of ours in San Mateo, Calif. has found one, and boy is she a beauty: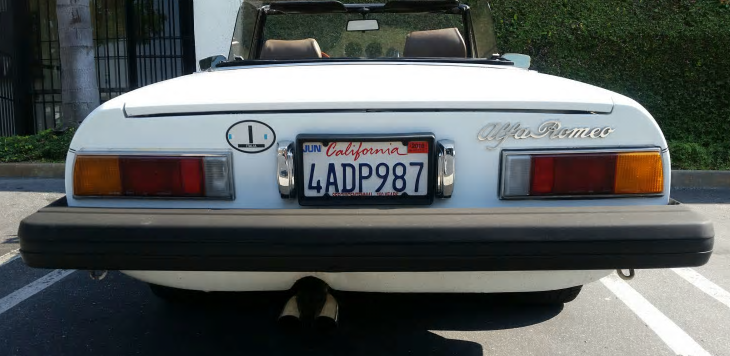 What a find. 28,000 miles, manual transmission, new upholstery, after-market paint job, no mechanical issues, clean title, never been in an accident—all for only $3,000!
Interested? Message Natalie today.
5miles Finds: 1982 Limited Edition Alfa Romeo Spider Veloce