With the 2017 summer season well on its way, here are  5 ways to help you spruce up your home, DIY style.
Frame fabric for great wall art.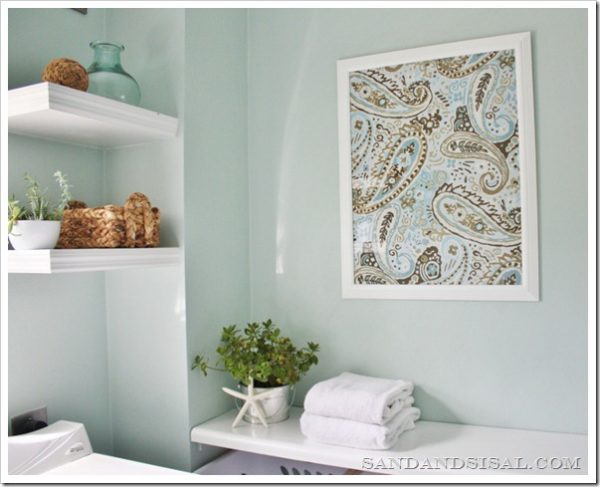 (Photo Credit/Source:SANDANDSISAL.com)
Have a bare wall in your house or apartment? How about trying this quick, inexpensive, attractive, and interchangeable project: a framed piece of fabric.
Search for picture frames in the app here.  
Recycled wood shelves with leather straps.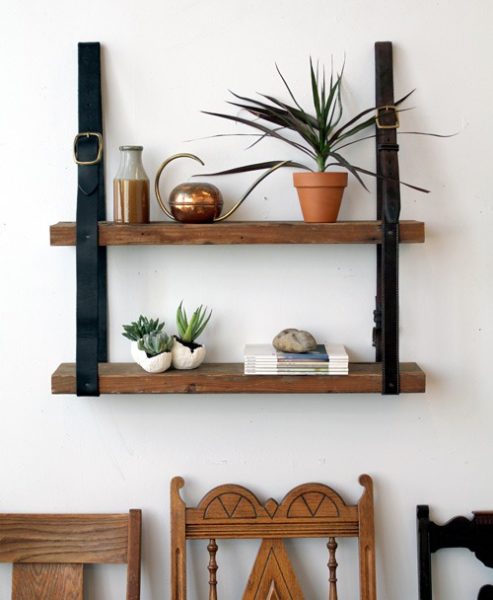 (Photo Credit/Source:Lifehack)
Create some pretty fabulous shelves with some recycled wood, a couple of old belts, and nails.
Search for leather belts in the app here.  
A dog bed out of an old suitcase.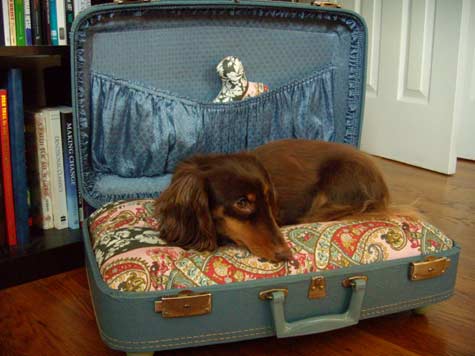 (Photo Credit/Source:Lifehack)
How about turning a vintage suitcase into a cool dog bed with some cool vintage pillows?
Click the links to search the app for pillows and old vintage suitcases in the app.
Tea or Coffee Cups with messages.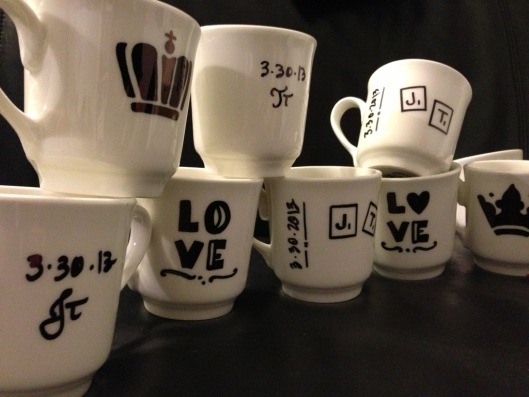 (Photo Credit/Source:Lifehack)
Grab a tea or coffee cup (found here) and a Sharpie. Write a message in or on the outside of the cup. Bake for 30 minutes at 350 to make the writing permanent. Voila!
DIY Bench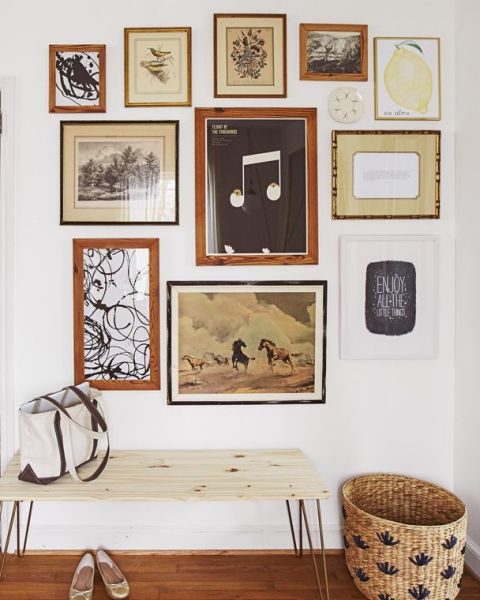 (Photo Credit/Source:Goodhousekeeping)
DIY furniture-making doesn't get easier than this small bench. Attach hairpin legs to a piece of pine or scrap lumber for a simple shoe-tying spot or home decor area. Find scrap wood here.
(Sources: Realsimple, Lifehack, Goodhousekeeping)
5 fun DIY projects to tackle this summer