Introducing New Car Dash Feature: Pre-Bidding Function
Pre-bidding is a new function that allows you to start bidding on the car before the auction starts. This flexible bidding option eliminates the need to constantly click on the bid button and save your time. You can put in your maximum pre-bid amount in the pre-bidding box and let the system manages the bids up. The pre-bidding will end right before the auction goes live on Wednesday night at 8:00 p.m. The winning pre-bid will then become the starting price for the live auction. Here are some rules for the pre-bidding:  
1. The maximum bid amount you put has to be the multiples of 100;
2. Your maximum bid amount is not known to other bidders;
3. You can pre-bid on a car multiple times,  but your new bid amount has to be higher than the current bidding price;
4. You can't cancel or change a pre-bid once you submit your maximum pre-bid amount. You can't add on you pre-bid amount once the auction goes live.

Check out the new Car Dash channel now!!! To help you get started, we have some small tips for you: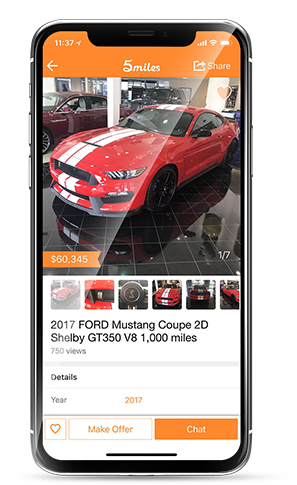 – Car Dash channel is designed for a cash sale. Please make sure you have cash available for your purchase.
– Please read the description of the car carefully to make sure the car fits your needs. Also, we strongly recommend you to contact the dealer and test drive the vehicle prior to bidding. 
– Cars will have a reserve price and will NOT be sold if the final bid doesn't reach the reserve. 
– Once you purchase a vehicle, you must have funds ready and must go through the transaction as it's a binding contract.  You as a buyer will be responsible for shipping if needed. 
– The entire transaction process needs to be completed within 7 days after purchase.
READY, SET, SHOP
Introducing New Car Dash Feature: Pre-Bidding